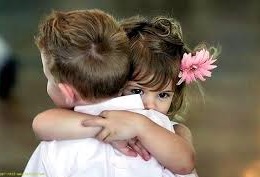 Among the many gifts I have received
Friendship is the best one I perceive
True friends don't just come in passing
You've got to be one too, to make that happen.
In the world, treasures abound in plenty
What good are they, for in love and care, they seem empty?
When you are down and need an uplifting word
Not to treasures but to friends you look toward.
Sharing deep secrets and feelings which hurt
The merging of the two brings relief and comfort
In their presence you find cosiness and joy
'Cause that is a communion true friends enjoy!
In life's busy paths many folk come your way
Though finding new friends seems like a breath of fresh air
Do not forget the old faithful for the new
For God sent them to lend you their ear and shoulder too.
By Mariette Ross
Join My Mailing List!
Would you like more information about this book?
Please fill out the form below so that I can add you to my email distribution list.
I thank you in advance for your interest!
[easy_sign_up
title="Mailing List"
fnln="1"
esu_label="Author Mailing List"
esu_class="your-class-here"]